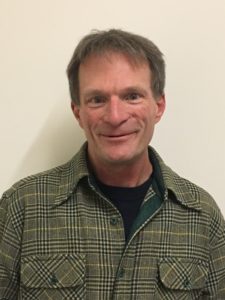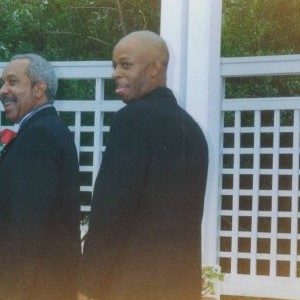 Orin
Allen
Orin is a community advocate and member of communities affected by HIV. He is a member of RAMS and BBE, and is a DREAAM Community Advisory Board member. As a HIV community stakeholder, he can represent the following communities given his experience and knowledge with: faith-based community, people with inject drugs, substance users, gay/bisexual/other MSM, and people of color. Orin brings experience with and knowledge of the Ryan White system of care, and has been a council member since 2017.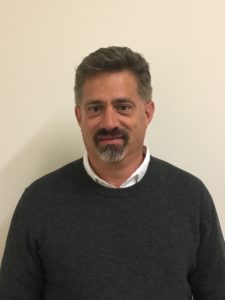 Cesar
Cadabes
UCSF-Gladstone Center for AIDS Research Center Events and Communications Cesar has worked in HIV for over 25 years within a diversity of institutions including; public health departments, academic and research institutions, and nonprofit community-based organizations in both clinical and non-clinical settings In San Francisco, Los Angeles and Hawaii. He tested HIV positive in 1989.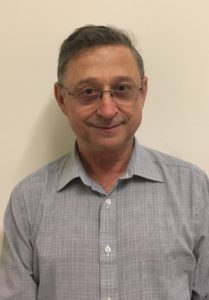 Billie J.
Cooper
Miss Billie Cooper is the first African American Transgender to be elected on the C.A.R.E. Council. She also worked with the community in the Tenderloin & Bayview Hunter Point and with the AIDS Foundation.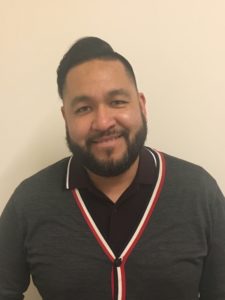 Cicily Emerson
Marin Department of Health and Human Services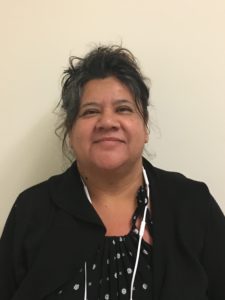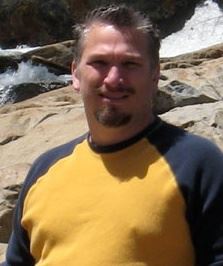 Matt
Geltmaker
Matt has worked as a social worker in HIV since 1996. He currently oversees HIV prevention and care services for San Mateo County, as well as the STD Control unit. He is a strong harm reduction advocate and strives to create a system in San Mateo County that provides non-judgmental and comprehensive STD/HIV services.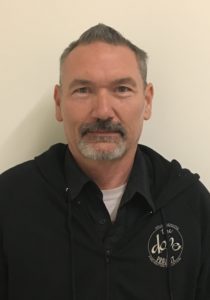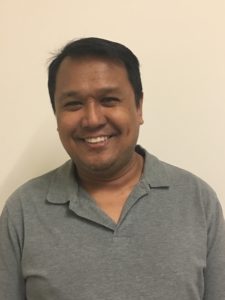 Kevin
Hutchcroft
Kevin Hutchcroft's 30-year span of involvement with the HIV epidemic began in the mid-1980s as a state legislator in Oklahoma, where he co-authored the nation's first HIV Prevention Education law. He has served as AIDS Program Director in Santa Clara County and manager of clinical research at Valley Medical Center in San Jose. He currently is on the staff of HIV Health Services with the San Francisco Department of Public Health and is the Board Chair for a nonprofit providing oral health care to homeless and HIV positive communities.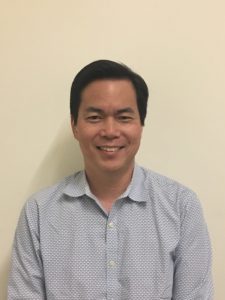 Bruce
Ito
Bruce Ito has been a member of the HCPC since 2013. He works for the Mayor's Office of Housing and Community Development, concentrating on services and housing options for persons with HIV. He is a graduate of UC Berkeley, USC and USF.

Lee
Jewell
Co-chair since 2010 and Member since 2008. Board Member and PLWH Caucus Chair of CAEAR Coalition, Co-Chair of UCSF CAPS CAB, Co-facilitator of PLUS. Lee tested HIV Positive in 1986. "My desire is to preserve the SF system of care, remove barriers to care and remove HIV stigma in our community."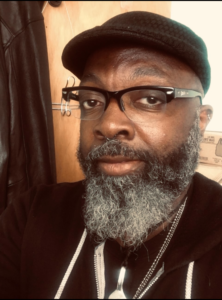 Juba
Kalamka
Juba has worked in HIV related community health services since moving to the in the San Francisco Bay Area in January 1999, beginning as a chaperone for youth events with Sexual Minority Alliance of Alameda County drop-in center (SMAAAC) in Oakland. He concurrently worked as outreach staff and a publication design consultant for AIDS Project of the East Bay (APEB), later serving to a program assistant for Our Love at Stop AIDS Project in 2002, and receiving at Creating Change Award from the National LGBTQ Task Force in 2005 for his work in queer music community. He spent eight years as a test counselor and outreach worker at AIDS Healthcare Foundation's Magic Johnson Clinics before joining the HIV Services team at St. James Infirmary (SJI) in 2015, and was among 40 artists and advocates to attend the White House Bisexual Community Policy Briefing that same year. He currently serves as Assistant Manager for Linkage to Care Services at SJI and serves on the boards of BiNetUSA, sex worker advocacy org Desiree Alliance and Bay Area rideshare service Homobiles. Juba earned a BA in Art, Secondary Education from Chicago State University in 1993 and an MFA in Poetics from New College of California in 2006.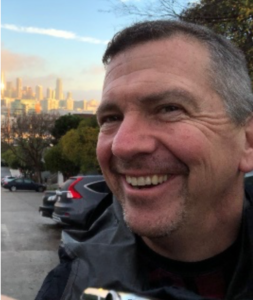 Thomas
Knoble
Thomas Knoble, MSW, is the Testing Program Manager with the Community Health Equity and Promotion Branch of the San Francisco Department of Public Health. He has been doing HIV/STD/HVC testing work in San Francisco since 1991 with a focus on gay and bisexual men, transgender women and with people who inject drugs. Thomas started with Shanti as emotional support volunteer where he supported people with HIV in with the dying process. Many were alone due to all their friends had passed or family had disowned them. In 1993 he became HIV test counselor test and has many hours of support people with complicated issues impacting their lives. In this work he has supported many people in a most vulnerable moment of learning they are living with HIV. Thomas is one of a handful of California HIV State Certified Trainers charged with training/certifying all new test counselors. In his work with the DPH he is still in an active HIV/HCV/STD Counselors with many of the sites funded by the DPH. Over the years Thomas has worked all with all DPH funded testing programs including the jails and homeless encampments. The landscape is changing, PrEP, U=U, syringe services, and support people with retention are critical to our future efforts. Thomas's role is to support community based organizations to assure these critical activities are assessable to clients.

T.J.
Lee-Miyaki
Mr. Lee is currently the San Francisco AIDS Foundation's Program Manager for Positive Force a Prevention With Positives (PWP) program. Prior to that he was the Program Manager of the San Francisco HIV Health Services Planning Council for five and a half years and served on staff of Shanti Project. Mr. Lee was appointed by Mayor Lee as a council member to the San Francisco HIV health Services Planning Council and currently is the Membership Committee Co-Chair. Mr. Lee also does extensive work in the field of Cancer Support Services through support groups, LGBT cultural trainings and CDC funded projects.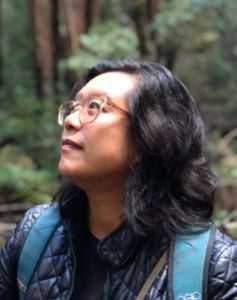 Helen
Lin
Helen Lin, LCSW Social Work Supervisor UCSF Positive Health Program at ZSFG Helen has been doing HIV prevention and social work in San Francisco since 1997 with a focus on quality care and services for LGBT, communities of color, and those affected by mental health, substance use, homelessness and incarceration. She is a graduate of UCLA and SF State University.

Jessie
Murphy
Jessie Murphy, MPH, is the Clinical Operations Coordinator at the UCSF Alliance Health Project (AHP). She has over 12 years of experience working in HIV research, provider training, and prevention services. She is a California-Certified HIV Test Counselor and a Capacity Building Assistance Specialist in the UCSF collaboration between AHP, the Center for AIDS Prevention Studies, and the Center of Excellence for Transgender Health.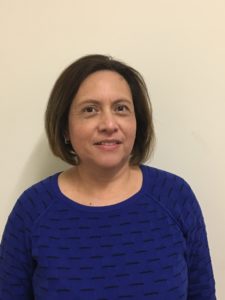 Irma
Parada
In 1990 after graduating from college with studies in Teaching, I decided to change fields due to the HIV epidemic impacting several of my close friends. For the last 30 years, I've worked in multiple settings, providing direct services to individuals dealing with HIV diagnosis and their loved ones. Currently employed at the San Francisco Health Department‐ Jail Health Services.

Ken
Pearce
Ken is a long term survivor and SF resident, who both moved to the city and was infected in 1982. He holds a BA from UNC -Chapel Hill, a Masters in Health Adm/Planning from UW - Seattle and a Post Masters certificate from UW's School of Social Work in Mental Health Administration. During his career, Ken was the CEO at various Psychiatric Hospitals throughout the Bay Area. Ken has volunteered over the years, or is currently serving, with various SF nonprofits in roles as board member, counselor and/or clerk with AHP, AEF, PI, HICAP, SFAF and ALRP. Additionally, he served 9 terms of appointments (1999-2016) on the SF EMA's Ryan White Care Council during which time he also served 5 joint terms on the SF HIV Prevention Planning Council. Ken is a founding member of SF's HIV Community Planning Council which joined these two councils and was sworn in mid June of 2016. He currently serves as a co-chair of membership and a representative on the steering committee.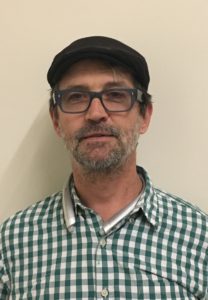 Mike
Shriver
Mike has been involved in HIV/AIDS advocacy, activism, program development, organizational development and public policy efforts for almost 30 years. His efforts have been at the local, statewide, national and international levels and have encompassed issues such as HIV+ primary prevention efforts, overall HIV prevention efforts, substance use/abuse interventions, HIV/AIDS care, community organizing and mobilization as well as HIV research. Mike is one of the five co-chairs of the San Francisco Community HIV Planning Council, and is also a Steering Committee member of the "Getting To Zero" Consortium of San Francisco, as well as a member of the Mayor's Task Force on Methamphetamine. Mike served on the original San Francisco Ryan White CARE Council from 1991 to 1996 (including being co-chair) and again was a member from 1998 - 1999. For several years he was the Executive Director of Mobilization Against AIDS, California's oldest HIV/AIDS advocacy organization as well as Deputy Executive Director of Policy at the National Association of People With AIDS (NAPWA) in Washington, DC. Mike was also a member of the original ACT UP/San Francisco. Mike served as the Special Adviser to the Mayor of San Francisco on AIDS and HIV Policy and was the co-director of the AIDS Policy Research Center at the University of California, San Francisco's Center for AIDS Prevention Studies (CAPS) and the AIRS Research Institute (ARI). John Paul
Soto
Program Manager- Money Management Lutheran Social Services of Northern California John Paul has been an advocate and provider of CARE services for over 10 years in the City and County of San Francisco. He currently provides Money Management and Representative Payee services to local Ryan White Part A eligible individuals with the goals of housing stabilization and better health outcomes. He is a member of the SF HIV/AIDS Provider Network and sits on the Executive Committee of that group. He enjoys rodeos, fundraising, and any activity that promotes a better tomorrow for folks experiencing a rough time in their life.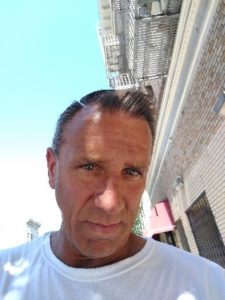 Richard
Sullivan
I am a member of the End Hep C S.F., San Francisco Hep C Task Force, SFAF Syringe Access Services and volunteer as a St. James Infirmary Outreach Navigator. I am also a student at City College of San Francisco working towards a certificate in the Recovery and Addiction Counselor Program, as well as a student at SFSU working towards a certificate in the Peer Specialist Mental Health Certificate Course. I am honored to have this opportunity to help the community in the area of HIV prevention, treatment, care and support. I was diagnosed in 2004. I believe in giving back and offering hope and understanding to all those in need, particularly to marginalized populations. I have lived experience in navigating the full treatment spectrum, and would be more than willing to help in any way possible.

Eric
Sutter
Eric is the Director of HIV Programs at Shanti, where he oversees programming providing Medical Case Management and Psychosocial support to San Franciscans living with HIV. Eric is deeply committed to ensuring San Francisco's exceptional continuum of HIV prevention and care remains accessible to all that need it, and is proud to have been a member of the Council since 2010.